Acura Reviews
No matter what type of life you lead, it's essential to begin every car shopping journey with some research. And, as part of our commitment to our customers, the team at Baierl Acura has created this comprehensive library of Acura reviews.
Within these handy guides to models in the Acura lineup, you'll discover more about the key specifications that make our automobiles so special. After you've had some time to dive into the impressive details of these rides, you'll be ready to start your next adventure near Wexford, Pittsburgh, and Cranberry Township.
Your Guide to Acura Models
Think about it: How can you know which type of vehicle is best for your family if you don't do some thorough research before visiting your dealership?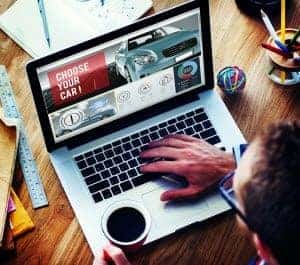 Luckily, that's where our Acura reviews come into play. By presenting you with information about the most innovative gadgets, luxurious amenities, and potent performance of your favorite model, you'll easily determine which automobile aligns with your lifestyle.
Why are these factors so important in the decision-making process for your next vehicle? Well, let's say you're a daily commuter, for example.
Because you spend a lot of time traversing the highway, you want to be sure that the seats inside the cabin come with plenty of comforting devices, like heating functionalities, lumbar support, power-adjustment controls, and maybe even leather upholstery.
Overall, the reviews on our Acura vehicles (included on this page) will help you identify the right models and packages that offer up those details. In addition, you'll discover more information about the newest technologies found inside your Acura RDX, Acura MDX, or any other model that interests you most.
So, if you're looking for the latest navigation gadgets to adorn your cabin, all you have to do is read through these reviews and choose the option that includes that tool.
How Our Acura Reviews Can Help You!
On top of those benefits, utilizing these articles allows you to narrow down your list of options, until you determine one or two vehicles that are right for your needs.
That way, instead of browsing the showroom not knowing where to look, you'll arrive at our dealership with an idea of which models you'd like to take for a spin.
Looking to spend as much time behind the wheel of your ride as possible? If so, these convenient articles will assist you in spending less time asking questions at your dealership, and more time at the helm of your ideal automobile.
Plus, our reviews make it simple to absorb information about each Acura model, with sections dedicated to performance, interior features, technology, safety, and more. Thanks to these specifications, you'll be ready to sign on the dotted line and head down your route as the commander of a classy car.
Check Out Our Acura Reviews Today!
To make every minute of your shopping experience even more exciting, it's crucial to have access to plenty of resources. So, when it's time for you to snag the ride of your dreams, feel free to choose one of our Acura reviews on this page.
And, if you realize that you'd like to speak to one of our knowledgeable representatives, don't hesitate to reach out to Baierl Acura. Once you're ready to get a sense of life inside our automobiles, drivers near Wexford, Pittsburgh, and Cranberry Township are welcome to visit our showroom or give us a call today!