When you purchase an Acura TLX, it's important to know what the various dashboard lights represent. At Baierl Acura, we want to help drivers in the Wexford, Pittsburgh, and Cranberry Township areas know what lights they should look out for on their dashboard.
Read more to learn about the dashboard lights of the Acura TLX and what you should do in the event that a light comes on.
Acura TLX Dashboard Symbols
Your Acura TLX is equipped with a system of lights that are designed to notify you of any issues with the vehicle or if a particular system is activated or not.
In general, these lights can be color coded as:
Red (Important, resolve as soon as possible)
Yellow (Conditional, may require attention)
Green (A system has been activated)
 Not every dashboard light is urgent, but it is important to know what they all mean.
Malfunction Indicators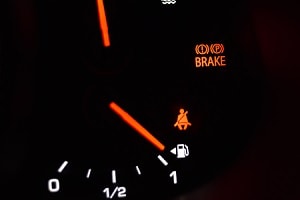 Brake Light: This indicator will appear on your dashboard as the word "Brake" in large red letters. When this appears, it means there is a problem with your brake system. Have the braking system inspected as soon as possible since your brakes may stop working if you let this run too long.
Charging System: Another issue that should be dealt with quickly is if you see your charging system light. This icon will appear as a red battery with plus and minus symbols. This symbol usually indicates that your Acura TLX's battery is running low, so pull over as soon as possible if you see this come on while you're driving.
Check Engine Light: You've probably become familiar with this light at one point or another. This dashboard light is your general engine malfunction indicator and it appears as a yellow engine block. It's usually not an emergency to stop if this comes on unless it's blinking, but it's never a wise idea to ignore this light as well.
Condition Indicators
Low Fuel Indicator: It's best not to let your fuel get this low, but at a certain point, your engine fuel may get low enough that this light comes on. It'll appear as a yellow fuel pump and is definitely a light you shouldn't ignore. If the low fuel light comes on, get your tank filled up soon.
Low Tire Pressure Light: Your Acura TLX is equipped with pressure sensors inside the tires that will notify you if your tire pressure is low. This light will appear as a yellow exclamation mark inside what looks like a horseshoe.
Seat Belt Reminder: This light will appear red and look like a person sitting with a seat belt across their chest. If this comes on, it means someone in the vehicle isn't wearing their seatbelt, so make sure everyone in the vehicle is buckled in.
On/Off Indicators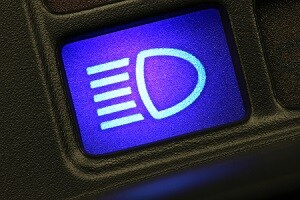 High Beams On: This light will appear as a blue headlight with straight blue lines coming from it. This icon means you have your high beams turned on but ensure you turn these off for oncoming traffic.
ACC on: This light informs you if Adaptive Cruise Control is activated. The light will appear as a green rectangle with the letters "ACC" on the inside.
BSI off: You might notice a yellow light with two cars, with the left car coming up on the other. If this icon lights up, then it's your BSI off light. If you find that your blind spot recognition system isn't working, this light will notify you that the system has been turned off.
Schedule Acura TLX Service in Wexford
When dealing with Acura maintenance issues, it's wise to understand what your vehicle is telling you. At Baierl Acura, we want to show drivers in the Wexford, Pittsburgh, and Cranberry Township areas what to look out for on their dashboard when driving the Acura TLX.
If your Acura TLX is due for service, schedule an appointment with us online or over the phone today!