Baierl Acura Cares - North Hills Community Outreach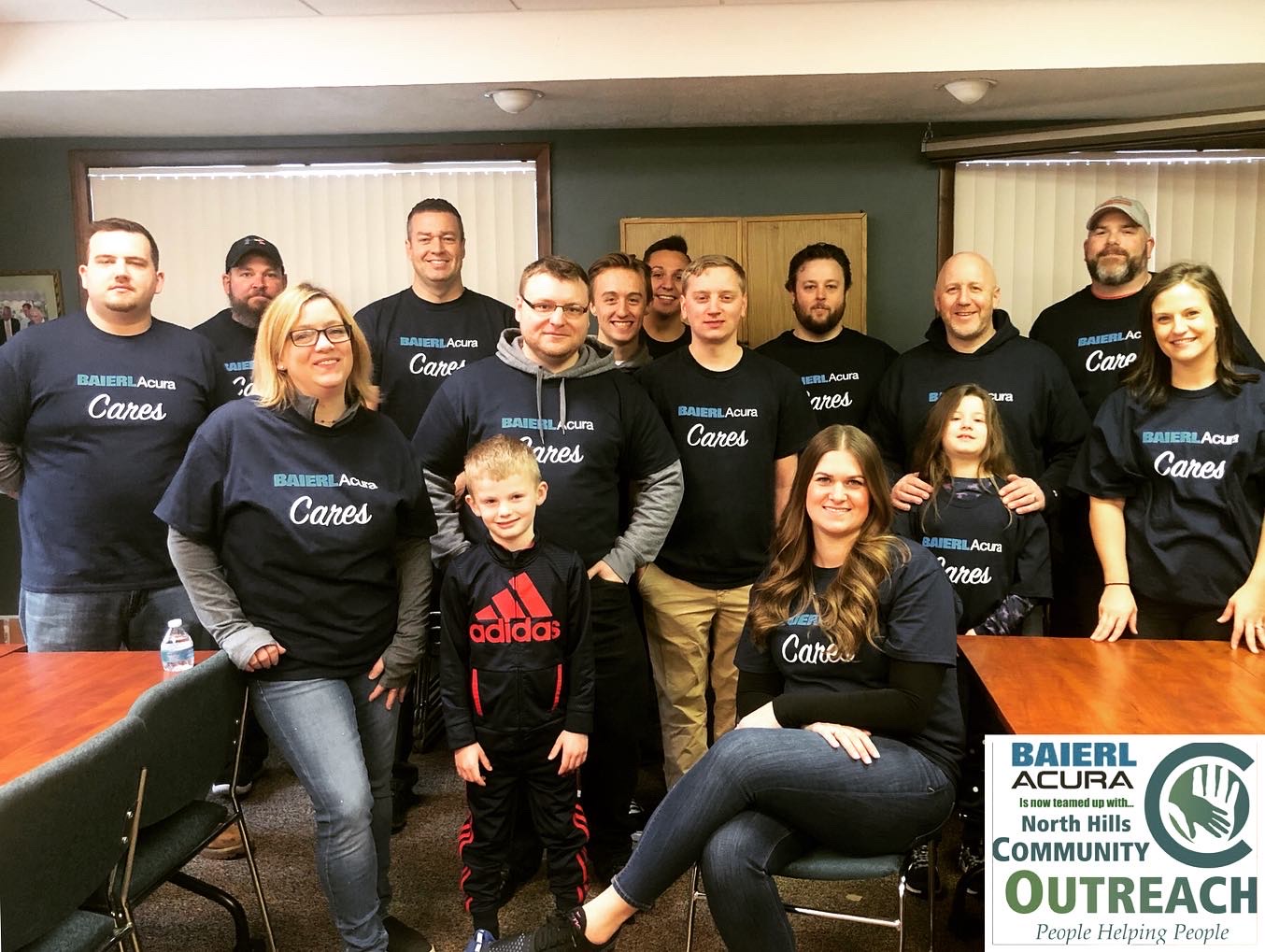 Baierl Acura has an ongoing partnership and commitment to support the North Hills Community Outreach. Please join us in supporting this great cause!
Highlights so far:
• Total money donated for North Hills Community Outreach now reaches $8,275!
• Recent cash donation of $2,450 from the May sales event (included in the $8,275)
• Food drive in March and April for a total of 250 lbs of food.
• On February 9th, our employees and family members had a great time helping the food bank with stocking and sorting. You can see photos of the fun-filled day below!
• In December 2019, Baierl Acura's customers and employees joined together and raised $4500 for NHCO!
Additionally, we have committed to volunteering at their facility once a quarter. Please look for our upcoming fundraisers for North Hills Community Outreach. You can subscribe to our email list with the contact form below.
Read more about Baierl Acura's contributions to North Hills Community Outreach.
If you would like more information, or to donate, please visit any of the following links: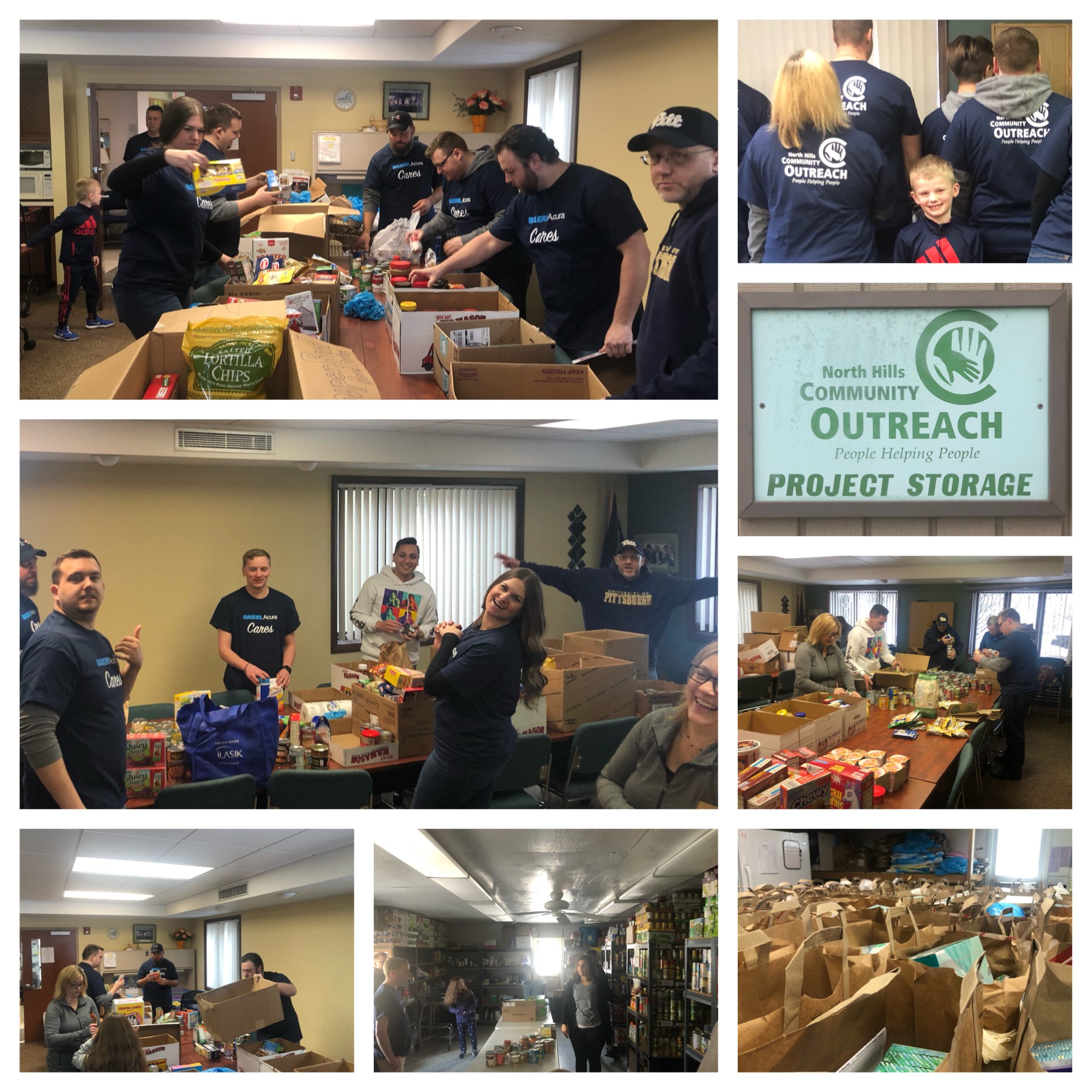 Baierl Acura is proud to support Literacy Pittsburgh. As part of an ongoing partnership, from August through September 2020, Baierl Acura will donate $25 for every new vehicle purchased to Literacy Pittsburgh and $2 for every oil change. Help us celebrate and support National Literacy Month in September!
More information on Literacy Pittsburgh and the work they do is below.
Help us create better lives through learning.
Through free classes and tutoring, Literacy Pittsburgh helps adults become ready and relevant for the workforce. Students improve reading and math skills, get their high school credential, learn English, and gain the skills to succeed as workers, parents and neighbors.
Literacy Pittsburgh Programs: www.literacypittsburgh.org/our-programs
Make a Donation: www.literacypittsburgh.org/donate
Volunteer with Us: www.literacypittsburgh.org/volunteers
Sign Up for Classes: www.literacypittsburgh.org/start-now