Baierl Acura Cares - North Hills Community Outreach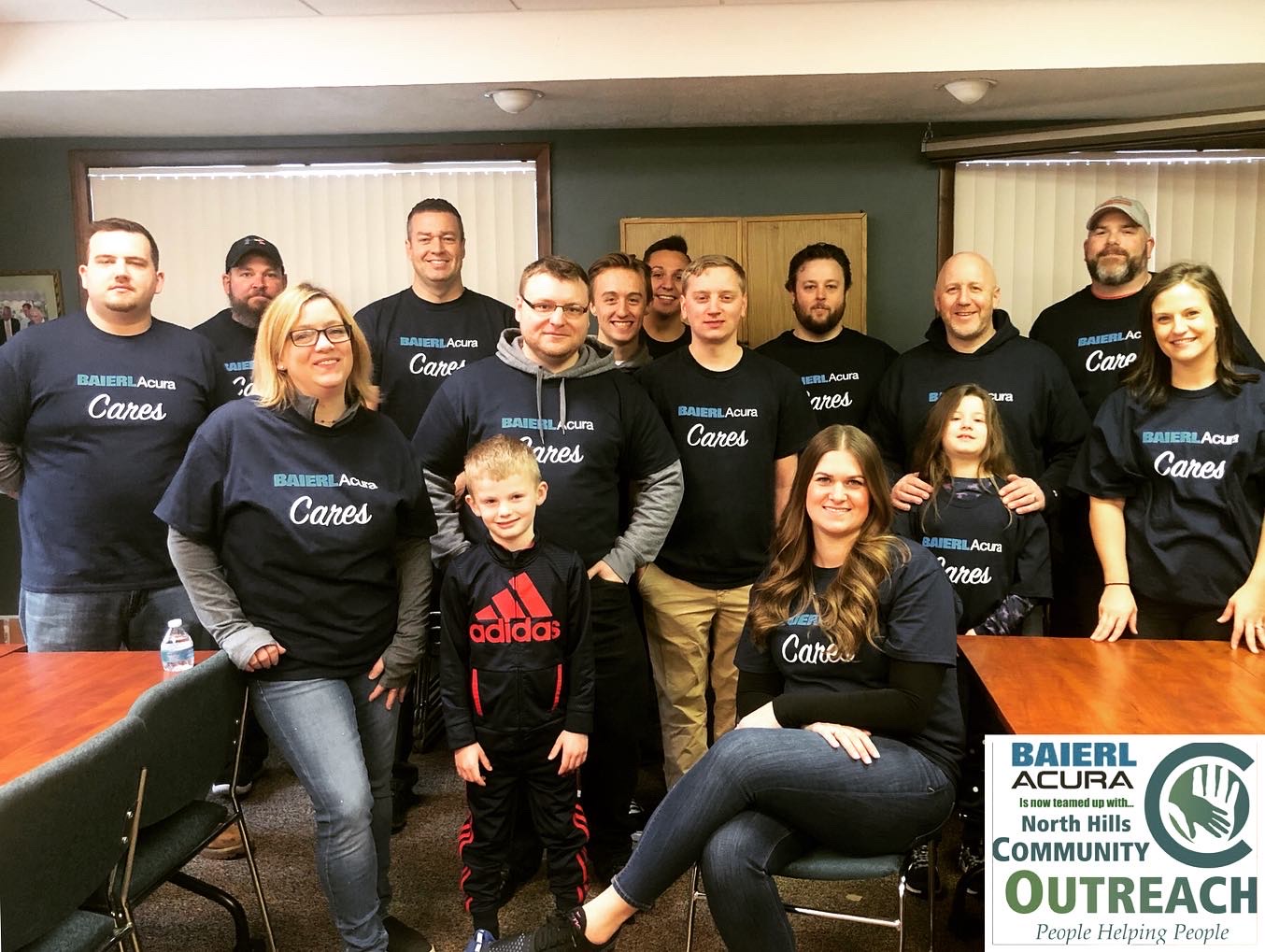 Baierl Acura has an ongoing partnership and commitment to support the North Hills Community Outreach. Please join us in supporting this great cause!
Highlights so far:
In December 2019, Baierl Acura's customers and employees joined together and raised $4500 for NHCO!
On February 9th, our employees and family members had a great time helping the food bank with stocking and sorting. You can see photos of the fun-filled day below!
Additionally, we have committed to volunteering at their facility once a quarter. Please look for our upcoming fundraisers for North Hills Community Outreach. You can subscribe to our email list with the contact form below.
If you would like more information, or to donate, please visit any of the following links: