Artificial trees are an easy and elegant Christmas decoration. However, what they lack is the unique experience of selecting the right fit for your family and cutting it down with your own two hands.
If you want this year's tree to be something the whole family can bond over, then visit these three wonderful Christmas tree farms near you!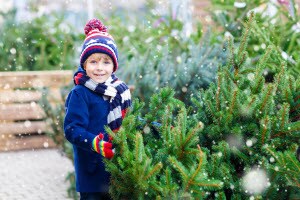 We've had a bit of a rainy year, which for some may seem like a bad thing. However, for Allison's Tree Farm, it's a huge benefit. Their trees are substantially taller and thicker, some reaching as high as 14 feet tall!
When you come to Allison's to pick out your Christmas tree, you'll also get to take a gander around the Christmas barn. Inside, you'll find refreshments, homemade crafts (even more holiday decorations!), fresh fudge, and more.
Allison's really is a one-stop Christmas shop!
Different types of trees will appeal to different homeowners. For your rustic style home, you may prefer a Blue Spruce. A Canaan Fir might make a great fit for your chic, modern abode. The choice is all yours at Goldscheitter Farms.
All you have to do is pick out the tree that fits best and cut it down, and the farmhands will take care of the rest. You can even sip on complimentary coffee or hot cocoa while you do it, which ought to keep the whole family warm and happy.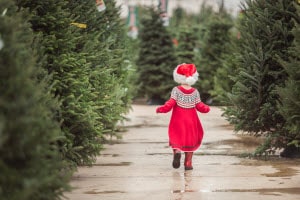 Lake Forest Gardens has the distinction of being one of the oldest Christmas tree farms in the area. This 600-acre haven of firs and spruces has been growing tall, healthy trees since 1939—and it's always been family-owned!
When you arrive, you can select your saw and type of tree, and then the "holiday wagon" will take you on a hayride to the right spot. Even Fido will be welcome for this fun, family adventure, so don't hesitate to bring your furry friend!
Afterwards, the wagon will bring you and your new tree back, making sure to wrap it for you. Truly, it couldn't be easier.
It's Time to Take a Tree Ho-Ho-Home!
You may have bells and tinsel and garland aplenty. However, they all seem to lose their luster without the perfect tree as a centerpiece.
Visit any of these three Christmas tree farms to find the perfect fir to tie it all together!