Welcome to our Baierl Acura library of informative Acura comparisons! Our team wrote these guides for the drivers in Wexford, Pittsburgh, Cranberry Township, and the surrounding Pennsylvania communities.
We encourage you to browse this page, find the Acura model your most interested in and compare it to another model you might be considering. Then, if you have any questions, get in touch with us. We'll answer them all and give you the chance to test drive any of our vehicles.
Who can these comparisons help?
This is a question that we get a lot. We've created these side-by-side comparisons for a wide variety of Pennsylvania drivers. Check out this list, and then take a look through the Acura guides you'll find below.
First-Time Buyers
Seasoned Acura Vets
Lessees/Renters
Students and Young Professionals
Older Adults and Retirees
Commuters, Adventurers, etc.
In other words, these comparisons are designed for just about everybody. If you live near Cranberry Township, Pittsburgh, or Wexford, PA, you can get something out of these pages, regardless of whether you're just starting the vehicle research process or you're about to sign on the dotted line tomorrow.
What type of information will I find?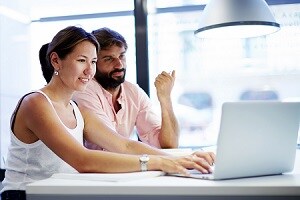 Each comparative review covers some of the major categories that you'd expect - power, performance, technology, entertainment, audio, navigation, safety, interior design, exterior style, comfort, and more.
It'll pit the title Acura vehicle up against its top competitors, breaking down the winner in each category.
Then, at the end, it'll pick the overall winner and tell you exactly how you can get in touch with us here at Baierl Acura. All in all, our Acura comparisons are some of the most valuable resources you can have.
Schedule your exclusive test drive soon: Baierl Acura in Pennsylvania!
Simply read the comparisons on this page, and then reach out to us to set up your test drive. You can call us on the phone, drop us a line on our website, or stop by our dealership in person. Either way, we're here to serve our customers in Pennsylvania, and we'll have you on a test drive immediately.